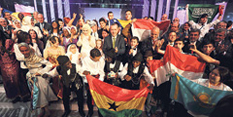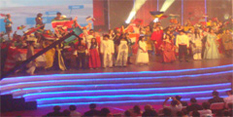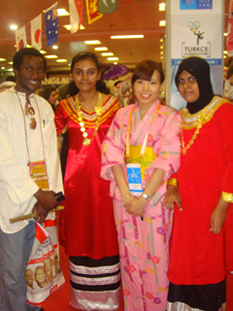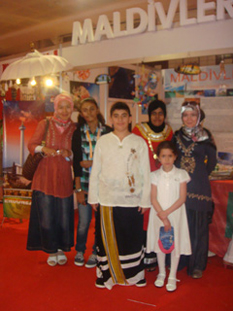 Khaheeja Nasifa and Leen Ibrahim Saleem of Grade 9 at Lale Youth International School has won bronze medal in 9th International Turkish Olympiad held between 15th and 30th June 2011 in Istanbul, Turkey. The two-week finals were participated by 1000 students from 130 Countries this year.
Turkish Prime Minister Recep Tayyip Erdogan attended the closing ceremony, praising organizers and congratulating students. The Olympiad was organized by the International Turkish Education Association, bringing students from Turkish schools established around the world.
The International Turkish Olympiads are being supported by the Turkish National Assembly, The Ministry of Education, The Ministry of Culture, The Turkish Language Institute, Ataturk Cultural Centre, TIKA, The Committee of International Union of Universities, Journalists and Authors Foundation, Turkish Societies and Cultural Foundations.
Huwaina Mohamed Nihad, Shafra Hassan and Rizma Hussain from Lale participated in the 7th Turkish Olympiad as the first Maldivian contestants of Turkish Olympiads in the history of Maldives. They had established highly appreciable commencement which would open a door for the next achievements in the Turkish Olympiads. While Huwaina and Shafra obtained bronze medal in Poem and Singing contests; Rizma got medal of honour in Speaking Contest in 7th Turkish Olympiad.
In the 8th Turkish Olympiad Lale students, Mohamed Shahuran and Ali Waheed, represented Maldives and they both brought bronze medals from Singing and Speaking Contests to Maldives in 2010.